Regular price
Sale price
Rs. 490.00
Unit price
per
Sale
Sold out
This luscious nut butter is for sure going to steal your heart! Made from freshly ground cashews and our world's finest jaggery with an added twist of Cardamom, tastes absolutely heavenly and is equally nutritious. This is a perfect addition to your smoothies, breakfast cereals and you can feel free to eat it in any which way!
View full details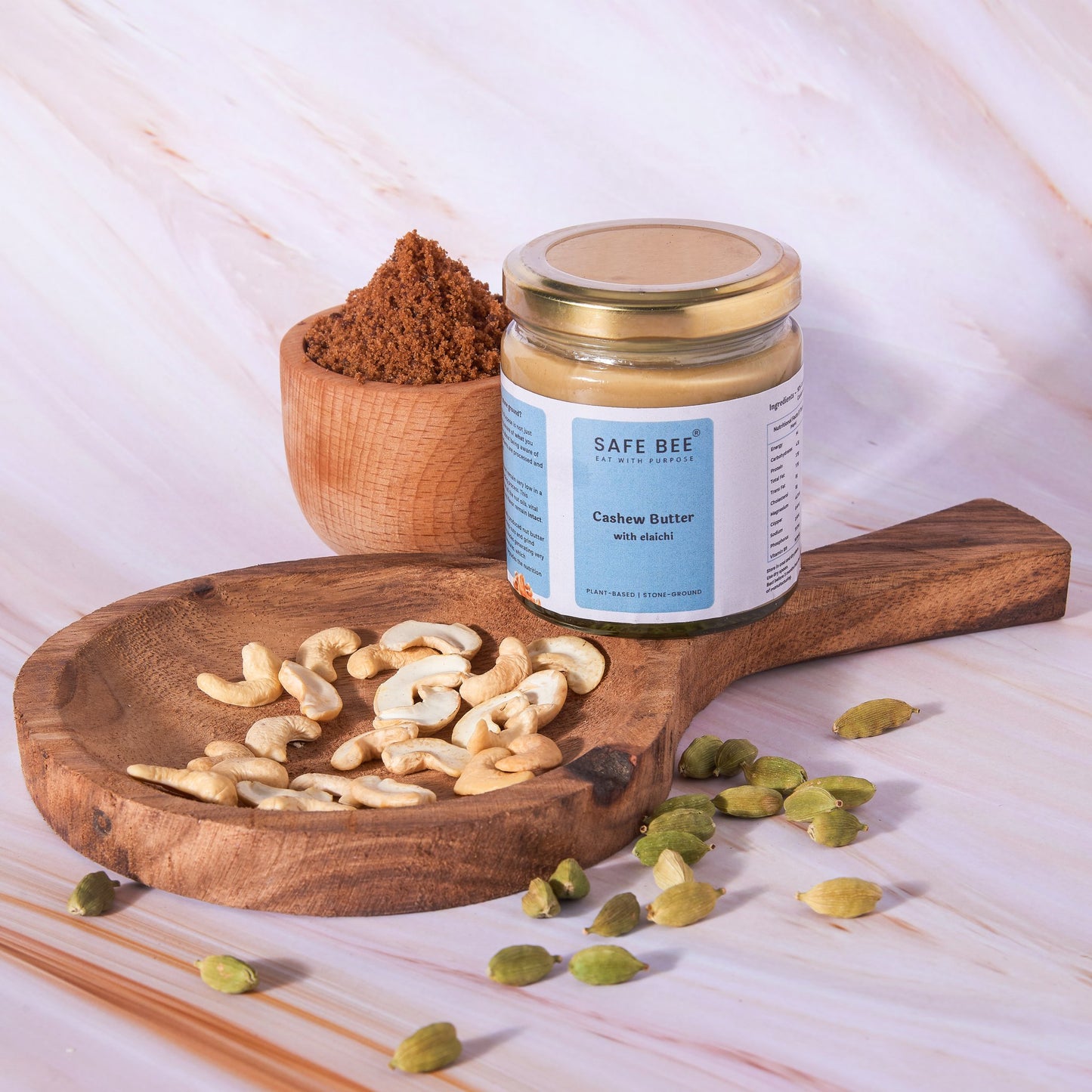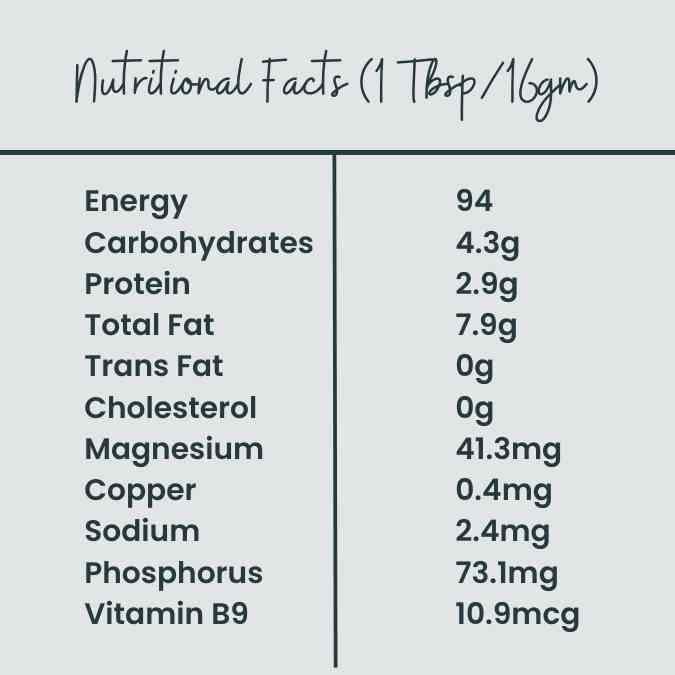 What's the purpose of Cashew butter?

Cashew Butter is one of the best sources of monounsaturated fatty acids = anti-inflammatory, regulates insulin levels, lowers cholesterol & LDL levels.
Good source of copper = involved in angiogenesis, regulation of gene expression, brain development, pigmentation & immune system.
Great source of magnesium = supports healthy muscle function, protein synthesis & energy production.
Source of Vit B9 = Crucial in pregnancy ensuring healthy brain & spine, helps produce DNA, RNA

Why stone ground?

Eating With Purpose is not just about being aware of what you eat, it's also about being aware of how ingredients are processed and consumed.

Temperatures remain very low in a stone-grinding process. This ensures that all the nut oils, vital nutrients and flavor remain intact.

Commercially produced nut butter machines chop nuts and grind them using blades generating very high temperatures, which eventually degrades the nutrition quality.
What's inside?
Cashews 91%

SB Jaggery 7%

Cardamom 0.5%

Pink Salt 0.5%
Frequently Asked Questions
Why is there oil separation on the top?

Commercial nut butters have emulsifiers and stabilizing agents that make them a homogeneous mixture. Since we do not use either, oil separation is a natural thing that happens. Mix it well before use.
How do I store it?

Our Cashew Butter has a shelf life of 3 months. Refrigeration is not required. Store it in a cool, dry place. Since we do not use preservatives, always use a dry and clean spoon to avoid any fungus formation.