know the what's, why's and how's of your food
40% Almonds, 25% Pistachios, 25% Cashews, 8.5% Coconut Sugar, 0.5% Cardamom, 0.5% Pink Salt, 0.5% Saffron
Why is there oil separation on the top?
Where do i use The Great Indian Butter?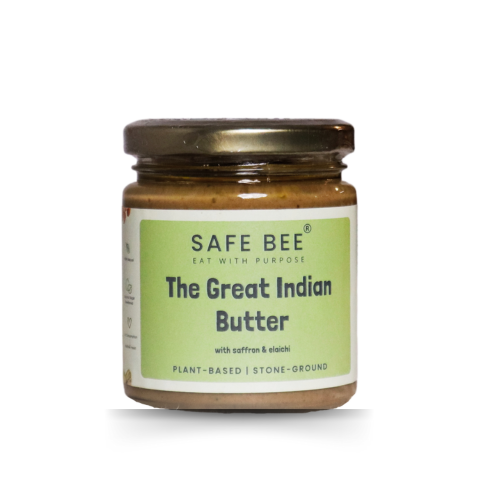 Why The Great Indian Butter?
- Pistachios are high in heart healthy fats, antioxidants & phytosterols.
- Mixed nut butters are a great way to get different nutrients from all these power packed little ones!
- Rich in Vit E = helps protect cells against cellular damage and improves immunity.
- Great source of Magnesium = supports healthy muscle function, protein synthesis & energy production.
- Saffron is rich antioxidants, reduce PMS symptoms & boosts mood!
Frequently bought together